Attorney Lisa G. Flournoy
Experienced Representation. Successful Results.
Lisa G. Flournoy, opened her own firm in 2012, after spending ten years as a federal prosecutor with the United States Attorney's Office in the Eastern District of Texas. Prior to that time, Lisa worked as a state prosecutor at the Angelina County Attorney's Office for three years. In 2017, her husband, retired state judge, Derek, joined her in private practice.
As a skilled and dedicated advocate for her clients, Lisa is committed to working relentlessly in and out of the courtroom. She utilizes her experience as a prosecutor to provide unique insight into the investigation and prosecution of complex criminal cases where she is able to effectively evaluate and thoroughly defend her clients.
Her path to success in criminal justice started at Stephen F. Austin State University where she graduated summa cum laude. After receiving her bachelors in criminal justice and sociology, Lisa attended South Texas College of Law where she graduated cum laude and was active in the trial advocacy program, receiving the Best Speaker Award.
After law school, Lisa quickly established her reputation at the First Court of Appeals in Houston, Texas. As a briefing attorney and staff attorney, Lisa was primarily responsible for assisting Justice Davie Wilson and Justice Jackson B. Smith with legal research, analysis, and writing. The invaluable skills Lisa obtained during her time at the First Court of Appeals have continued to benefit her clients at all phases of the criminal process, from motion to appeals.
In addition to criminal law, Lisa has become a successful and effective advocate in family law matters over the last five years. She has tried and handled family law matters, including divorce, child custody, child support, CPS, and terminations. Her compassion combined with her tenacity and trial skills serve her clients well in the highly emotional environment of family law.
Lisa and Derek have two children. They are both natives of Angelina County and are actively involved in the community.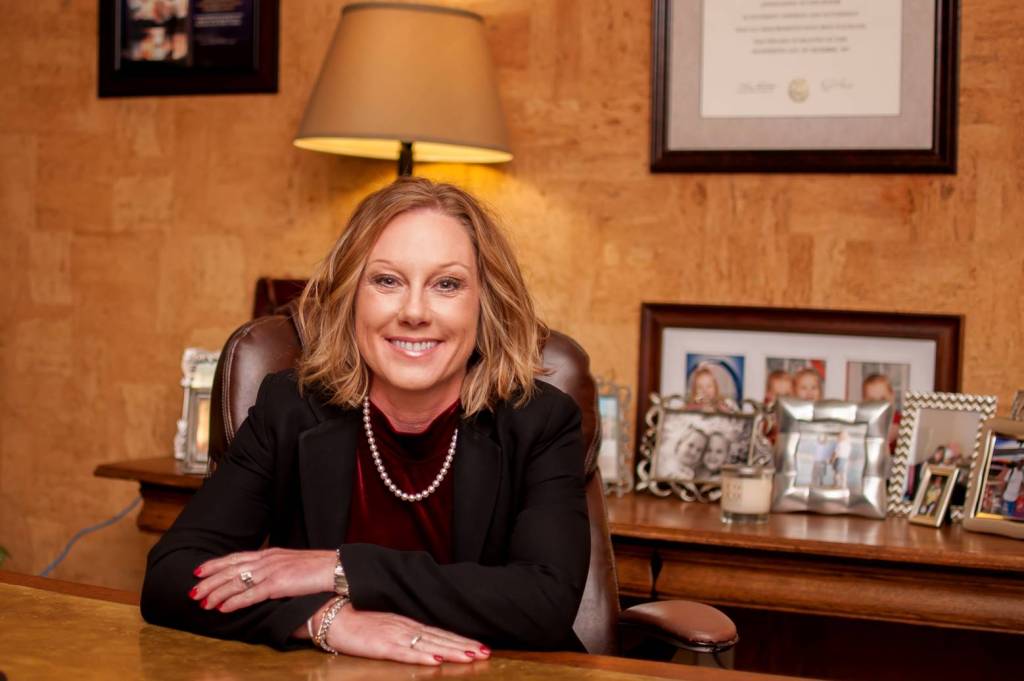 South Texas College of Law
(cum laude) J.D. – 1997
Stephen F. Austin State University B.A. Criminal
Justice and Sociology – 1992 (summa cum laude)
Angelina County Bar Association, Board of Directors (2011-2013)
Harold's House – Angelina Alliance for Children, Board of Directors (2013-2016) (Founding Board President and Director 2002-2004)
Texas Criminal Defense Lawyers Association (Member since 2012)
Fellow, Texas Bar Foundation (consists of less than 2% of all Texas Lawyers)
Federal Local Rules Advisory Committee (Eastern District of Texas) (2017)
Junior League of Lufkin (sustainer)
Fellow, Texas Bar Foundation (consists of less than 2% of all Texas lawyers)
Exceptional Service Award by National Association of Former United States Attorneys
Recognition for Outstanding Service as an Assistant United States Attorney by the Federal Bureau of Investigation (FBI)
Recognition for Outstanding Service as an Assistant United States Attorney by the Drug Enforcement Administration  (DEA)
Recognition for Outstanding Service as an Assistant United States Attorney by the Bureau of Alcohol, Tobacco, Firearms, and Explosives (ATF)
Recognition for Outstanding Service as an Assistant United States Attorney by the Internal Revenue Service (IRS)
Recognition for Outstanding Service as an Assistant United States Attorney by the Office of Inspector General (OIG)
Recognition for Outstanding Service as an Assistant United States Attorney by the the Department of Housing and Urban Development (HUD)
Recognition for Outstanding Service as an Assistant United States Attorney by the Texas Department of Public Service – Criminal Investigation Division
Recognition for Outstanding Service as an Assistant United States Attorney by the Nacogdoches County Task Force Officers